The Ejection Site
MiG-17 Ejection Seat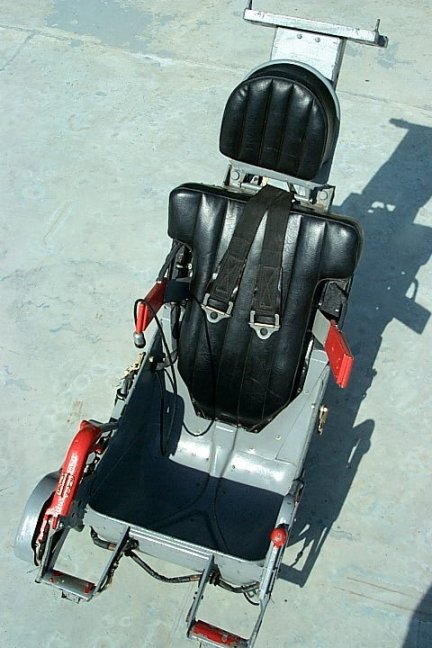 The MiG-17 used this ejection seat which appears to have been of the 'canopy capsule' type. The canopy capsule system used a canopy hinged at the top of the ejection seat that would fold down and cover the pilot from head to toe on ejection. The MiG-19 and MiG-21 also had versions of this, with the SK-1 being the version used in the MiG-21.
I have little information on this seat.


I appoligize to the photo sender, I have forgotten who it is. Let me know and I'll update this page.