The Ejection Site
AMI F-84F Ejection Seat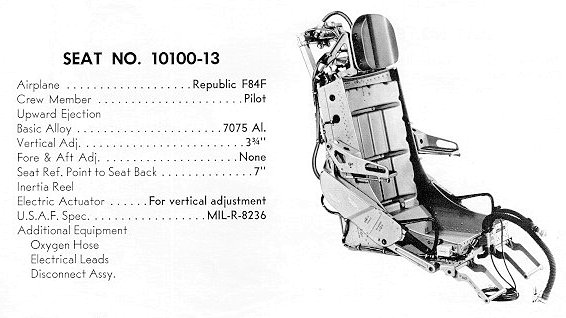 ---
The Republic F-84 Thunderjet-series of aircraft used several ejection seats of various capability over the years, roughly managing to have a different seat for each model. This seat is the version used in most F-84F aircraft, and is similar to the seat used in the earliest Republic F-105s.
The seat was manufactured by Aircraft Mechanics Incorporated.
The seat used the typical backpack parachute and a semi-hard survival kit pack. This had a hard fiberglass shell with a cushion above and a bag below containing the survival gear.